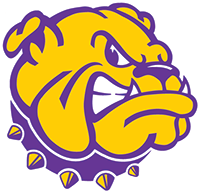 VS
Game Date/Time:
Saturday, November 5 at 1 PM
Location:
Hanson Field, Macomb, IL
Media:
ESPN+,
Leatherneck Sports Network Radio
Live Stats:
https://goleathernecks.com/sidearmstats ... ll/summary
Game Notes and Info:
Western Illinois
|
North Dakota State
NDSU appears to be having something of a "down year" (by their standards). That means that they've actually lost 2 games this season, which has not been very common lately for the Bison. They started off the season with a couple of dominant home wins, 56-14 over Drake, then 43-3 over North Carolina A&T. They then (finally) were able to play an FBS game (most FBS teams have been avoiding them lately) and lost a close one to the PAC12's Arizona Wildcats (31-28). Rolling into the MVFC, they won at South Dakota (34-17), against Youngstown State (27-14), and at Indiana State (31-26) before suffering their second loss of the season in the Dakota Marker game against South Dakota State (23-21). They then followed that up with a 24-7 victory over Illinois State.
Here's the statistical comparison between the two teams.
We actually have a bit more passing yards than NDSU so far this season, although they have over 3 times as many rushing yards than we do. We're still holding strong in the "fewest penalties" category, only losing 31.12 yards per game to penalties (3rd in the FCS). Otherwise, NDSU leads pretty much every category.
History
The Leathernecks and Bison have faced off 11 times going back to 2007. We've played every year from '07-'11, then '14-'19, which was our last meeting. NDSU holds a 9-2 series lead in that timeframe, with the only WIU victories being in 2008 and 2010. The last matchup with NDSU was in 2019, when WIU fell 57-21 at the Fargodome.
Rankings
Sagarin Ratings (includes all 261 DI teams): WIU is #206, NDSU is #78
Massey Composite: WIU is #101, NDSU is #6
NDSU is also #4 in both the STATS Perform Top 25 and the AnyGivenSaturday Top 28.
Massey Ratings gives us a 6% chance of winning this game, with a
predicted score of 37-10 for the Bison
.