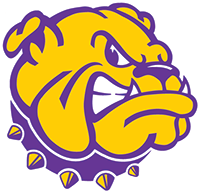 VS
Family Day | Wear Gold

Game Date/Time:
Saturday, September 17, at 3 PM
Location:
Hanson Field, Macomb
Media:
ESPN+,
Leatherneck Sports Network Radio
Live Stats:
https://goleathernecks.com/sidearmstats ... ll/summary
Game Notes and Info:
Western Illinois
|
Southern Utah
This Saturday is the home opener, hosting the Southern Utah Thunderbirds. SUU was a member of the Big Sky at the time this game was scheduled, although they are now in the new WAC. They've had two games so far, opening up the season with a 44-13 win over new (no scholarships) FCS St. Thomas, then getting steamrolled by FBS Top 15 Utah, 73-7. HC DeLane Fitzgerald is in his first year with SUU after spending 8 years at Frostburg State (DIII), racking up a 62-19 record there. Last year, SUU finished 1-10 overall, with the only win being by 5 over Tarleton State (they did play two FBS teams last year though).
History
WIU has played SUU 4 times in our history, winning all the games. We played a H&H series in '97 and '98, where WIU won the first game at SUU 45-6, then won the return game the next year 31-3 at Hanson Field. Then in 2001, we hosted them, winning 27-20 and went back out to their place the following year, winning 38-28. This weekend's game is "part 1" of another H&H series, with us returning to Cedar City, UT on 9/23/23.
Rankings
Sagarin Ratings (includes all 261 DI teams): WIU is #206
Massey Composite: WIU is #206 and SUU is #197
Massey Ratings gives us a 56% chance of winning this game, with a predicted score of 37-34 for the Leathernecks:
https://masseyratings.com/game.php?gid=935075210
So, it looks like it's likely to be a pretty even game. This is one of two games this season that Massey currently gives us better than 50% odds to win (the other is Indiana State).