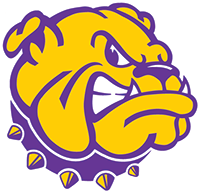 VS
Youth Sports Day | Wear White



Game Date/Time:
Saturday, September 24 at 3 PM
Location:
Hanson Field, Macomb
Media:
ESPN+,
Leatherneck Sports Network Radio
Live Stats:
https://goleathernecks.com/sidearmstats ... ll/summary
Game Notes and Info:
Western Illinois
| Northern Iowa (not posted yet)
Well, not the record we were hoping for at this point in time, but it is what it is, and it's time to get into MVFC games. Up first is Northern Iowa, coming to Hanson Field this Saturday.
Like our Leathernecks, the Panthers are 0-3 on the season. They started off with a 48-17 defeat at Air Force (currently 2-1), followed up with an early conference loss at North Dakota (2-1) to the tune of 29-27, and then last week, a 37-21 loss to Sacramento State (2-0 and currently ranked in the top 10 of the FCS).
Despite the similar records, UNI has advantages over us in most statistical categories. If you like to dig into the numbers,
you can check that out here
.
History
WIU and UNI have faced off 50 times in our histories, going back to 1967. The Panthers hold a 34-16 series lead and have won the last 3 games against us.
Rankings
Sagarin Ratings (includes all 261 DI teams): WIU is #206, UNI is #144
Massey Composite: WIU is #91, UNI is #39
Massey Ratings gives us a 26% chance of winning this game, with a predicted score of 31-20 for Northern Iowa:
https://masseyratings.com/game.php?gid=935075331
Overall, they have an advantage, but we do still have a shot at winning. This isn't likely to be a blowout like Minnesota or North Dakota State. I can't say I have a lot of confidence in our team based on what I saw last weekend, but hopefully they can surprise me.