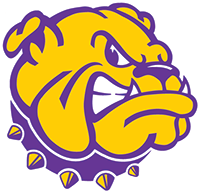 AT
Game Date/Time:
Saturday, October 1 at 2 PM
Location:
Dana J. Dykehouse Stadium, Brookings, SD
Media:
ESPN+,
Leatherneck Sports Network Radio
, also Midco Sports Two in the Dakotas
Live Stats:
https://stats.statbroadcast.com/broadcast/?id=410334
Game Notes and Info:
Western Illinois
| South Dakota State
South Dakota State is currently 3-1 this season. They started things off with their only defeat of the year, a 7-3 defensive slugfest against the University of Iowa (where the Hawkeyes were held out of the end zone...the 7 was a FG and 2 safeties). They then hosted UC Davis, winning 24-22, and Butler, winning 45-17. Last weekend they hit the road to open MVFC play at Missouri State, grabbing the first lead, which MSU then tied up late in the 3rd, and then pulling away in the 4th to win 28-14.
Here's the statistical comparison between the two teams.
It's not looking pretty for the Leathernecks in most categories.
History
The Leathernecks and Jackrabbits have played 17 times, going back to 1976, with SDSU holding a 12-5 series lead. Since they joined the MVFC in 2008, WIU has gone 1-11, with the lone success being a 30-24 2OT win in 2015 (the "blizzard game"). Last year's matchup saw SDSU winning 41-17.
Rankings
Sagarin Ratings (includes all 261 DI teams): WIU is #214, SDSU is #79
Massey Composite: WIU is #99, SDSU is #2
Massey Ratings gives us an 8% chance of winning this game, with
a predicted score of 38-13 for South Dakota State
. Honestly I think we'd be lucky to keep it that close.