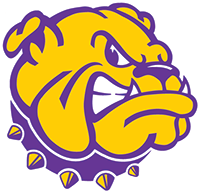 AT
Game Date/Time:
Saturday, October 15 at 2 PM
Location:
Saluki Stadium, Carbondale, IL
Media:
ESPN+,
Leatherneck Sports Network Radio
Live Stats:
https://siusalukis.com/sidearmstats/football/media
Game Notes and Info:
Western Illinois
| Southern Illinois
SIU is sitting at 4-2 so far this season, 3-0 in the MVFC. They started off the season with an unexpected blowout at Incarnate Word (64-29) then a close loss to rival Southeast Missouri State (34-31). Since that point though, they have turned things around, winning 4 straight including their game at Big 10 Northwestern (31-24), North Dakota (34-14), Illinois State (19-14), and Missouri State (38-21). This weekend will be Homecoming for the Salukis and
will feature a pregame flyover by the USAF A-10 Thunderbolts
.
Here's the statistical comparison between the two teams.
SIU has the advantage in most categories, although we're both pretty weak defensively against the pass (which is just about the only offense we seem to be able to get going most of the time). SIU has the 8th best run defense in the FCS, so we're going to have a pretty hard time on the ground most likely. Last week, RB Javon Williams Jr. was named the MVFC offensive player of the week after scoring 2 TDs and picking up 121 total yards of offense in their win over MSU.
History
The Leathernecks and Salukis have played 66 times going back to 1933 with WIU holding a 37-25-4 series lead. WIU had a long winning streak against SIU, winning every game from 1984 to 2001 before SIU flipped things and won the next 9 straight. It's been a bit more "even" over the last decade, with WIU winning 4 out of the last 10 matchups.
Last year's game was a 31-30 OT loss for the Leathernecks, where WIU went for a 2-pt conversion after a TD in OT but failed to convert.
Rankings
Southern Illinois is #16 in the current STATS Perform FCS Top 25 Poll and the AnyGivenSaturday Top 25 Poll
Sagarin Ratings (includes all 261 DI teams): WIU is #200, SIU is #112
Massey Composite: WIU is #103, SIU is #14
Massey Ratings gives us an 16% chance of winning this game, with
a predicted score of 38-19 for SIU
. I think there are a couple of games left this year where we'll have a solid chance of snagging a win. I don't think this is one of them.