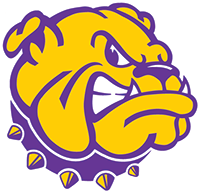 VS
Game Date/Time:
Saturday, October 22 at 3 PM
Location:
Hanson Field, Macomb, IL
Media:
ESPN+,
Leatherneck Sports Network Radio
Live Stats:
https://goleathernecks.com/sidearmstats ... ll/summary
Game Notes and Info:
Western Illinois
|
Youngstown State
YSU is 3-3 this season, with a 1-2 conference record. They kicked things off with a 31-14 win over Duquesne (currently 1-5), followed up with a 49-16 win over Dayton (currently 4-2). Their first road contest was an FBS game against then #9 Kentucky (currently 5-2 and #19) where they were shut out 31-0. Heading into conference season, they traveled to NDSU and fell 27-14, then went back to eastern Ohio to host North Dakota (a 35-30 loss for the Penguins) and Indiana State (a 48-42 win).
Here's the statistical comparison between the two teams.
One of the fewest areas where we have an advantage is in passing offense. Neither of us are great, but WIU has been putting up better numbers than YSU, although part of that is probably because they have a much more run-oriented offense, ranking 16th in the FCS in that stat category. They're also very good at holding on to the ball, ranking 11th in the FCS in turnovers lost and 5th in passes that have been intercepted. RB Jaleel McLaughlin is #2 in the FCS in rushing yards this season, averaging 142.7 per game, so we're going to need our run defense to step up this weekend.
History
The Leathernecks and Penguins have played 34 times going back to 1969, with YSU holding a 20-14 series lead. The last 6 meetings going back to 2013 have been back and forth, with WIU winning 3 times (2014, 2018, and 2021), and YSU winning 3 times (2013, 2015, and 2019). Last year's matchup was a 38-35 win over YSU where the Penguins rolled up a 35-7 lead in the first half, but a TD in the final seconds of the first half was the start of a comeback that would extend through the entire second half. A 35-35 tie in the 4th quarter was broken by a 34-yard FG by WIU's Mason Laramie in the final seconds of the game to win by 3.
Rankings
Sagarin Ratings (includes all 261 DI teams): WIU is #201, YSU is #153
Massey Composite: WIU is #101, YSU is #39
Massey Ratings gives us a 33% chance of winning this game, with
a predicted score of 31-24 for YSU
. Of the remaining games on the schedule, this and Indiana State are the only two where we have a greater than 30% chance of a win (INSU is currently 46% chance for us), so hopefully we can pull one out for the homecoming crowd.