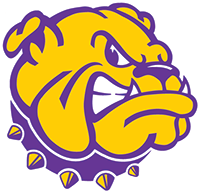 AT
Game Date/Time:
Saturday, October 29 at 2 PM
Location:
Robert W. Plaster Stadium, Springfield, MO
Media:
ESPN+,
Leatherneck Sports Network Radio
Live Stats:
https://missouristatebears.com/sidearms ... ll/summary
Game Notes and Info:
Western Illinois
|
Missouri State
Missouri State started off the season picked to finish 3rd in the MVFC and in just about everyone's preseason Top 10. They started the season looking worthy of every bit of that, beating Central Arkansas (27-14) and then #14 UT-Martin in a rematch of last year's playoff game (35-30). They followed that up with a close game with then FBS #10 Arkansas (38-27). Since then, however, things have taken a distinct downturn, losing to then #2 South Dakota STate (28-14), at North Dakota (48-31), against then #17 Southern Illinois (38-21), and at Northern Iowa (41-20) to drop them to a 2-5 overall record and 0-4 in the MVFC.
Here's the statistical comparison between the two teams.
Like most matchups this season, MSU is ahead of us in most statistical categories. The few areas where we have the advantage include our pass defense, where we're 100th in the FCS (out of 123), but MSU is 118th, giving up just under 300 passing yards per game. We are also 81st in sacks allowed, whereas MSU is 122nd. They also don't have a great run game (113th vs our 118th), so it seems like they may be having similar O-line issues to what we had been having. A couple of really bright spots for us statistically include our punt return defense, where we are #2 in all the FCS giving up -1.45 yards per punt, and penalty yards, where we actually lead the FCS with 31.29 penalty yards per game (MSU is 88th in that category).
History
The Leathernecks and Bears have faced off 38 times going back to 1981. MSU currently leads the series (but it's close), 19-18-1. In the last 10 meetings, we lost 5 in a row (from 2009-2013), then won 3 in a row (16, 17, 18), but we've lost the last two matchups...37-31 in 3 OTs in 2019, then 30-24 in spring of 2021. We did not play Missouri State in the fall 2021 season.
Rankings
Sagarin Ratings (includes all 261 DI teams): WIU is #199, MSU is #157
Massey Composite: WIU is #98, MSU is #45
Massey Ratings gives us a 22% chance of winning this game, with
a predicted score of 35-21 for MSU
.