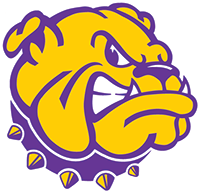 VS
Game Date/Time:
Saturday, November 12 at 1 PM
Location:
Hanson Field, Macomb, IL
Media:
ESPN+,
Leatherneck Sports Network Radio
Live Stats:
https://goleathernecks.com/sidearmstats ... ll/summary
Game Notes and Info:
Western Illinois
| Indiana State
Indiana State has struggled this year nearly as much as we have. They started off the season with a 17-14 OT win over currently 1-8 North Alabama. Since then though, it's all been losses. 56-0 at Purdue, 49-14 against Montana, 20-14 at Northern Iowa, 31-26 against North Dakota State, 48-42 at Youngstown State, 27-21 for their Homecoming game against Illinois State, 49-7 at South Dakota State, and 42-7 against North Dakota.
Here's the statistical comparison between the two teams.
They are ahead of us in most statistical rankings, but not by much. For example, in both scoring offense and scoring defense, we're both in the bottom 20 of the FCS. We have a bit better passing game than they do, they have a bit better run game than we do, but overall, it's pretty  much a "toss-up".
History
The Leathernecks and Sycamores have played 44 times starting back in 1967 with an overall record of 26-18 for Western. In the last decade, we've played 8 times, winning 5, but losing the last 3. Last year's game was a 37-27 Sycamore victory.
Rankings
Sagarin Ratings (includes all 261 DI teams): WIU is #215, INSU is #192
Massey Composite: WIU is #108, INSU is #84
Massey Ratings gives us a 47% chance of winning this game, with
a predicted score of 31-28 for the Sycamores
.
If we want a win this season, this is probably our last real chance. Illinois State probably won't be fighting for a playoff spot when we play them next weekend (they're likely to lose their game against SDSU this weekend), but they will probably be aiming for an "over .500 record" with a home win against us to close out the season.